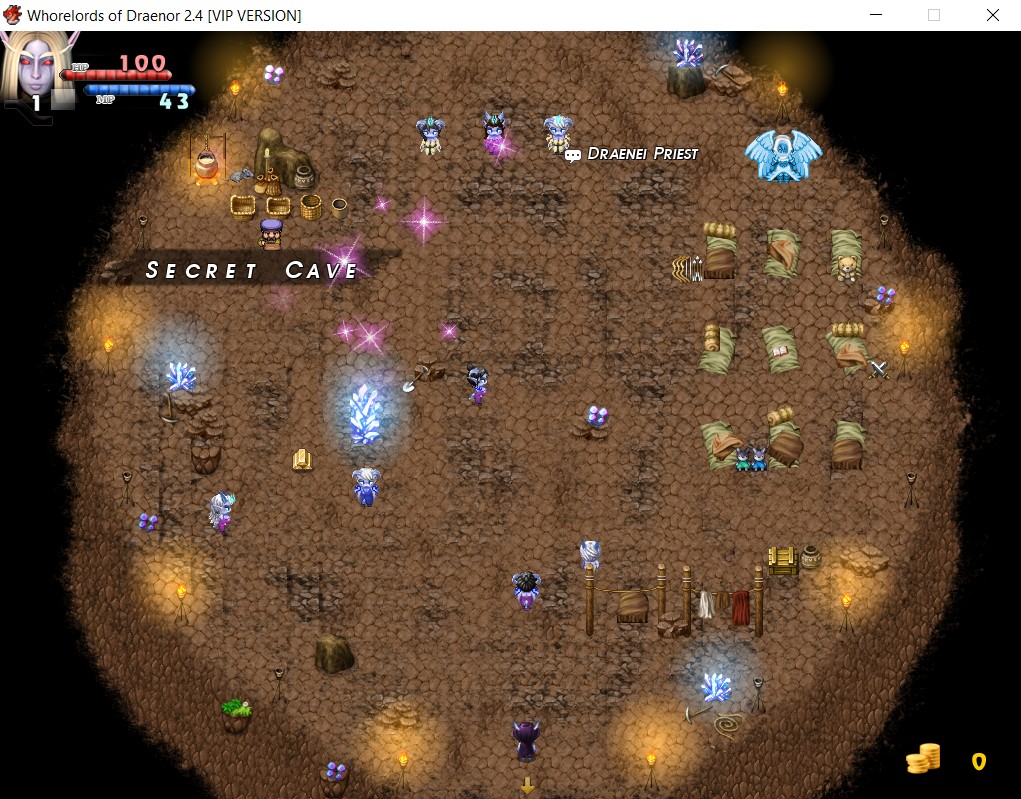 Dear Gamers!
We had a long break, because issues with 2D artist, I'm sorry for that, but now we are going to give a pleasure to our patrons by new hardcore adventures …
I have just finished 3 of 5 new cool locations for Whorelords 2.4 release this month.
One of them is the Secret Cave…
It's the hidden place for new Whorelords faction: Draenei Rebelions. Maybe you will find this carefully hidden refuge. But you will have to work hard to enlist the support of the draenei warriors or mages. They will help you a lot in a battles with Iron Dicks Horde! Yeap, you can have sexy big-titted teammates now!! 🙂
Are you too powerful? Or do you hate minions? Just sell draenei to the Bordello as sex slaves or to the Arena for sex battles with ugly monsters. You'll get a good money and fun! It's good choice for Dark Mistress!
I will show more details about new locations: Bordello and Arena in the new release soon. So keep in touch!