The Orcs of Iron Dicks Horde told me to release the Whorelords 2.4.7 on Patreon. They would like to have a fun with Sylvanas, before major 2.5 update where time will come for murlocs, troggs, ghouls and other ugly and lewd creatures on the Arena. So I did it.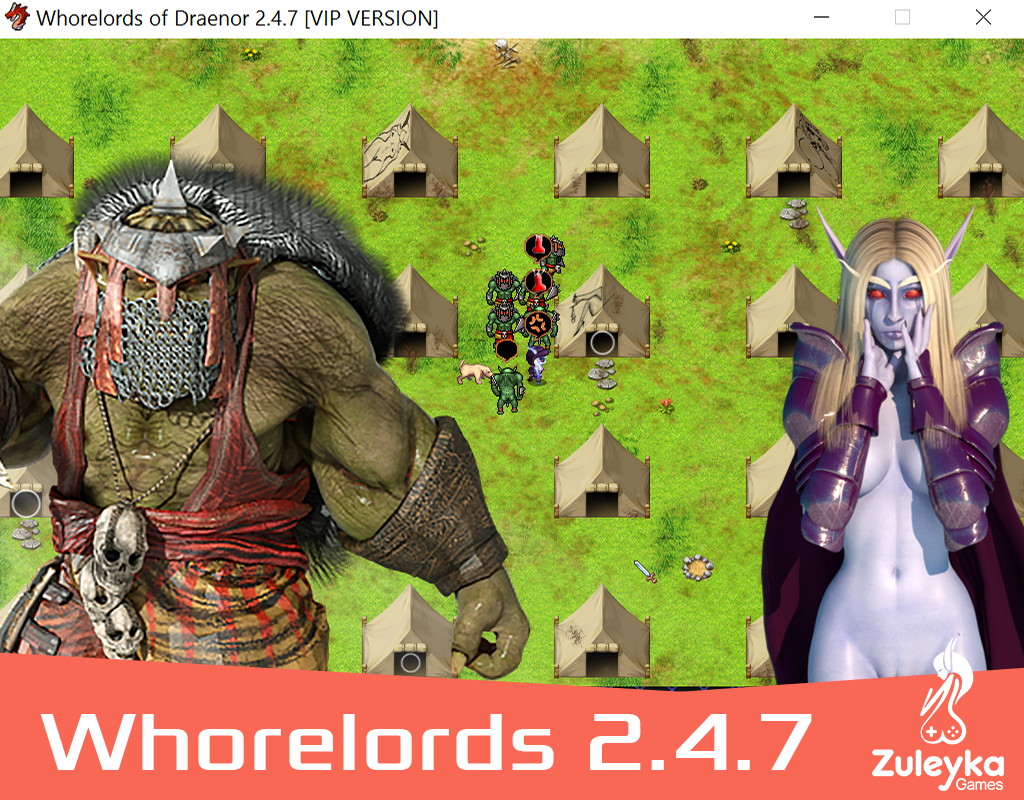 You can try yourself in fighting with two new powerful Orcs: Champion and Master in the Camp zone, check the Hole – new escape mechanic that level and the secret service SI:7 is starting their game this update…
 You'll get much more improved GUI and you can set the difficult of mini-games in the Menu now. 
Changelog Whorelords 2.4.7 
New powerful enemies: Orc Champion and Orc Master

+6 new XXX Bad Ending videos

New XXX books added on all maps

Added: The 1st episode of SI:7 Whorechief Quest

The Camp are patrolled by elite orcs now 

New gameplay mechanic "the Hole" (check it out in the Camp zone) 

Fixed: Teleport to the demo level after Sylavanas banging in the Lab

Minor bugfixing: the Angel choice

Improved: Alarm Timer Numbers GUI

Now you can set the difficult of mini-games in the Menu – Options 
Great news! The Whorelords 2.4.6 is available for +10 lvl patrons!
Would you like to know more & get fresh XXX renders?