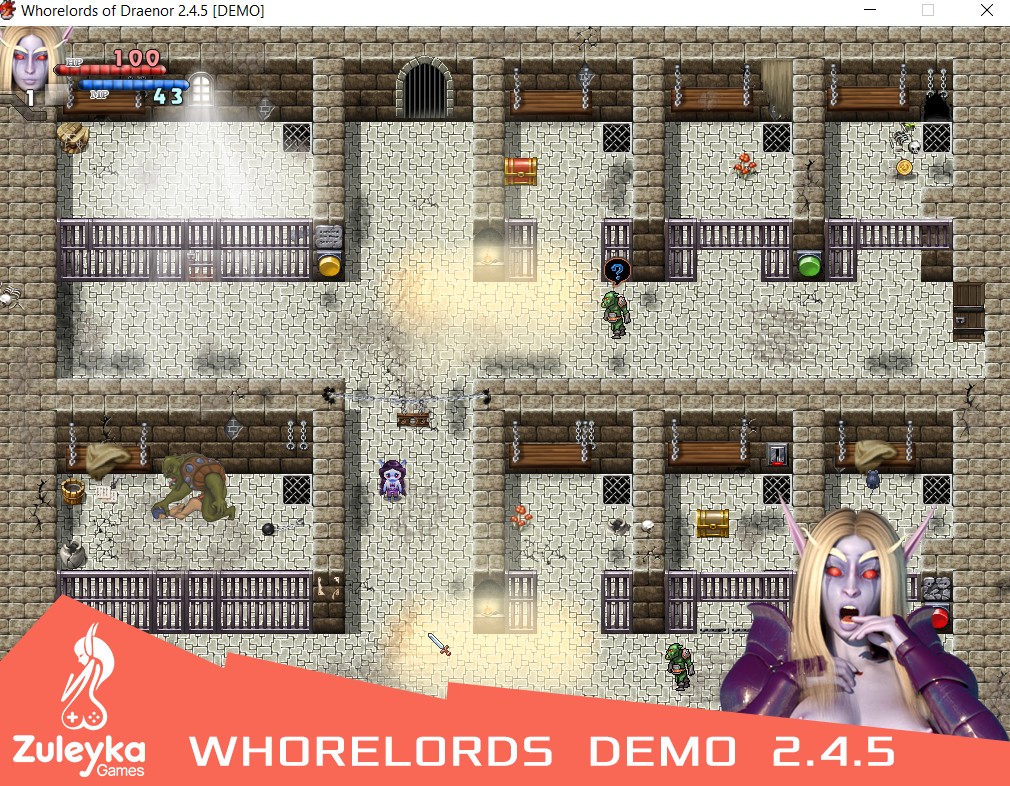 I've just finished fresh Public Demo 2.4.5. Gratz me all!
– Major Bugfixing. A lot of bugs are dead now!
(critical errors, video sizing etc)
–  Old levels reworked, new dialogs and mechanic of Prison A level.
–  Almost all content is watermark-free and 100% XXX uncensored.
–  New WASD bindings, now you can use WASD or keyboard arrows in mini games.
–  New mini-game mechanic with random arrows
We have started our Secret Ero-Newsletters, so you can easily get the latest Demo download link & hot stuff updates on your email: