New zone: The Bordello in the Whorelords 2.4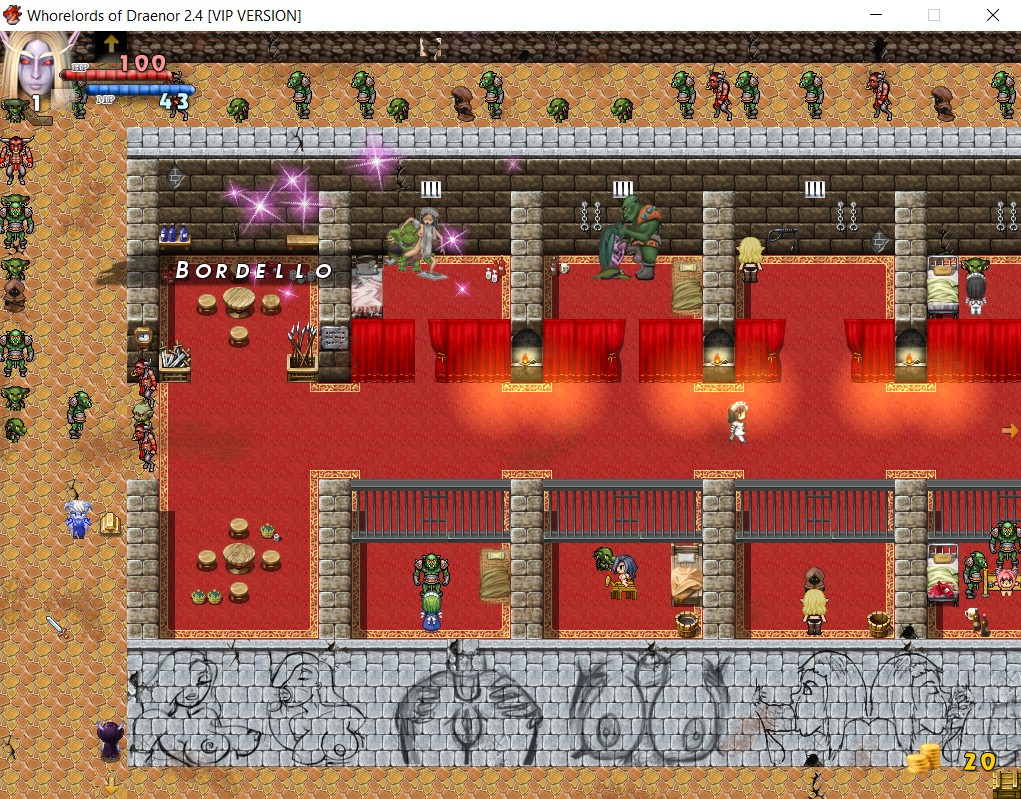 Tired of fighting the orcs? Have a rest in Bordello!
There are most selective elves and human females for every taste!
You haven't money?! Don't worry adventurer!
Just try to sell to sex slavery your teammates and you'll get a lot of gold coins for pleasures!